Korean Fried Chicken
Flavors
The fried chicken we serve in America is true to the recipes, ingredients and methods we use in Korea, and our flavors range from traditional favorites to adventurous new creations. We mix every flavor differently, which means some are available as whole chicken (wings, breasts, and thighs), boneless, and traditional wings, while others are only available in some styles. Flavors also vary by restaurant.
Wings 
Brushed with a sweet, soy-based sauce, these are light on heat and heavy on flavor.
Golden Fried
Whole | Wings 
Korean fried chicken at its best. Juicy and tender inside, light and crispy outside.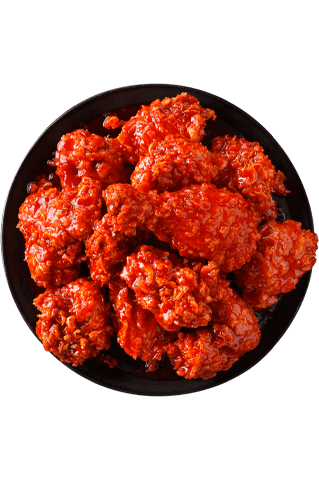 Secret Sauced
Whole | Wings 
A sweet and tangy take on our Golden Original.
Spicy Galbi
Wings 
Tastes like regular Galbi, but with an extra smoky, extra spicy finish.
Cheesling
Wings
Dusted in a rich medley of sweet cheeses. Grab extra napkins.
Wings of Fire
Wings
Korea's hottest wings. Order if you dare.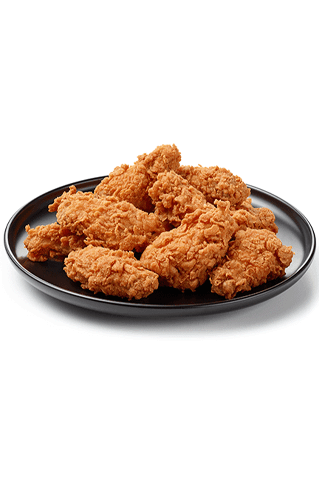 Golden Fried Hot
Wings
Wings fried with a fiery red chili mixed batter that vies out juicy wings a spicy kick!
Learn more about our nutrition information.
Food Allergy Notice: Please be advised that food prepared here may contain these ingredients
– Milk, Eggs, Wheat, Soybean, Peanuts, Tree nuts