The Best Korean Fried Chicken Restaurant in Hawaii
Welcome to Bb.q Chicken Hawaii, where we redefine the art of Korean fried chicken by setting an unparalleled standard for quality and taste. Our commitment to excellence begins with our selection of fresh, high-quality ingredients, ensuring that every bite delivers an explosion of flavor and texture. But what truly sets us apart is our unique cooking method – a closely guarded secret that elevates our chicken to a culinary masterpiece.

Ono flavors from the Heart of Seoul.
We fry all our Korean fried chicken in the traditional method. Hand brushed, hand battered, and fried at lower temperatures for longer periods of time. This creates our unforgettably crispy texture. Once tossed in any of our signature sauces, you're free to enjoy fried chicken like you've never tried before.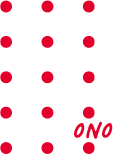 bb.q's Korean fried chicken is prepared using Extra Virgin Olive Oil and a double-frying technique, resulting in a crispy outer layer while maintaining moist and tender meat inside. The chicken is coated in a variety of flavorful signature sauces, including classic golden fried, honey garlic, soy garlic and other varieties.   This dedication to quality and taste has made bb.q Chicken Hawaii a go-to destination for those seeking authentic and mouth watering Korean fried chicken.
All dishes are freshly made to order and normally take about 20-30 minutes to prepare
Still the best Korean friend chicken. I had honey garlic abs soy garlic, which still tastes so fabulous. Somehow the tastes are a bit different from the one I had in other Asian countries and of course the most pricey one so far.
Best Korean fried chicken place in the island. Their price is good for their portion. Highly recommend if you want really good friend chicken. 😋
Yum chicken. Don't listen to them haters this food is fire! Some of the best chicken on the island. Not too salty and the outside is crunchy. Mandoo is the best I've tasted.
Subscribe to our Newsletter